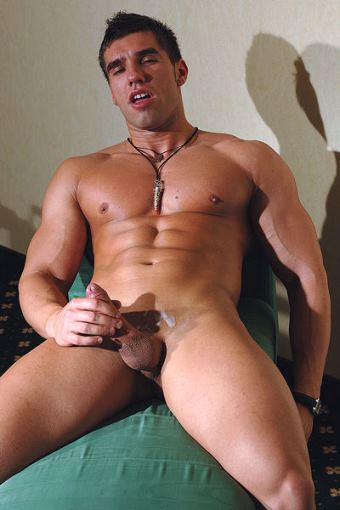 And as those waves of orgasmic pleasure finish washing over you, you feel your transformation complete.
You're no longer a junior executive. You're a muscle stud that lives for boxing – a passion that's left you a bit dim from all those hits to the face.

"Coach, fuck me as I flex! Gonna be so hot!"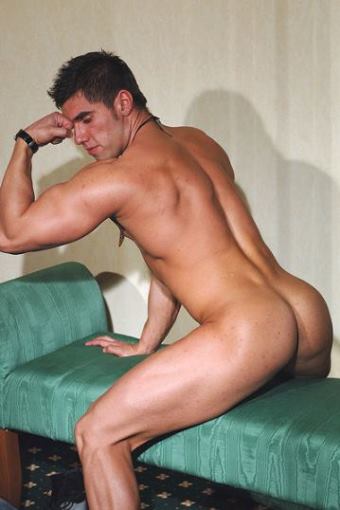 "Love this new life Coach. Can't wait to get in the ring! But are ya sure I can't box naked?"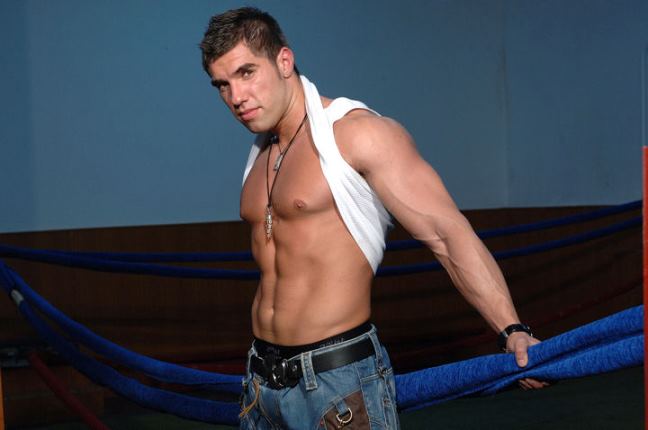 See much more of Lucas – including wrestling another muscle hunk – in the high-quality photos & videos at Powermen.com!