When Tyler saw a Craiglist listing to make some extra cash with what had been advertised as "Easy Money for Harmless Drug Test," the  jock eagerly signed up. He had a girl in every nearby town and needed the cash to keep them happy – and thus, away from each other.
As he prepared to change into his scrubs, he didn't mind pausing to show off his hard body. After all, he knew it was all for a good cause, and it's not like anything was going to happen.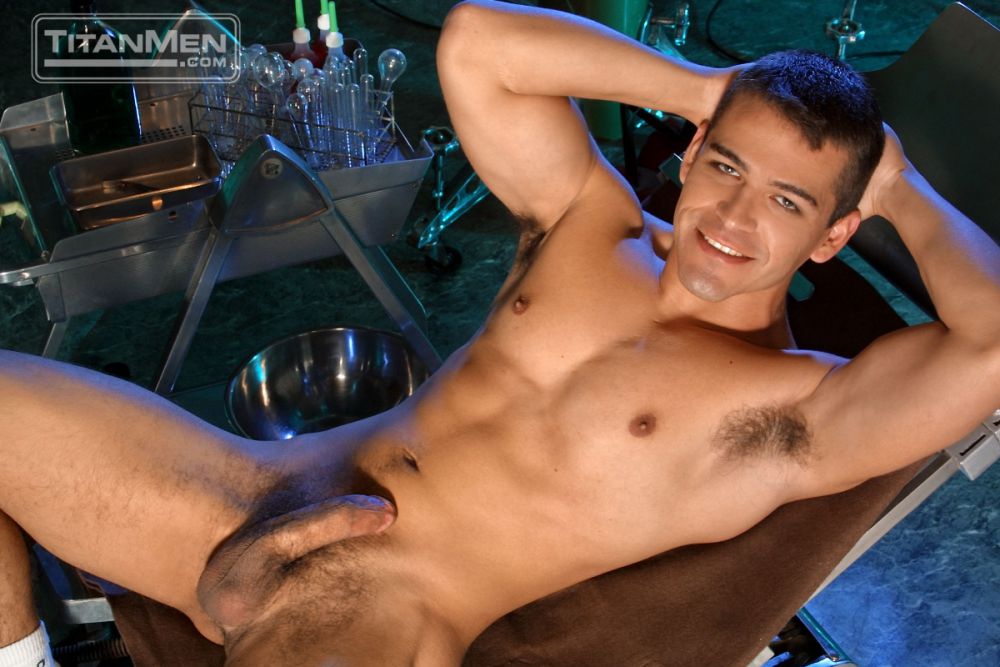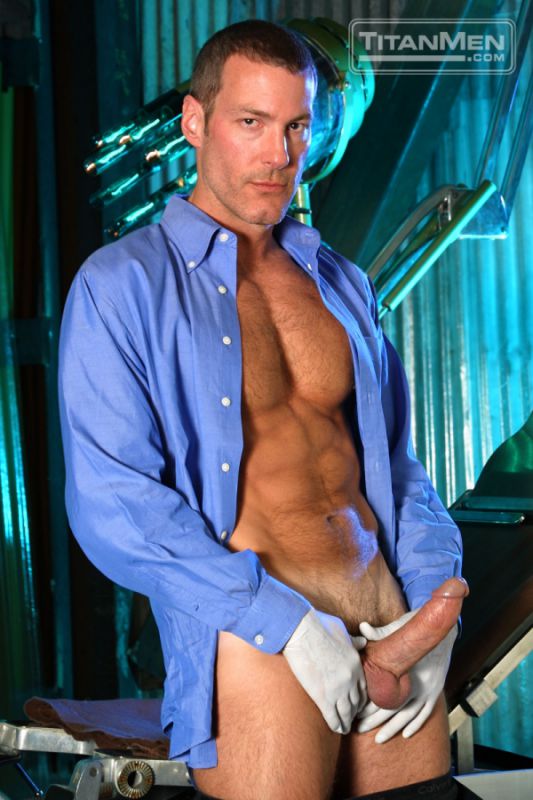 Or so he thought.
"So what drugs are you testing on me this time, doc?" But the scientist didn't answer and instead began taking off his belt. "Whoa, doc, I don't mind stripping down for tests, but why are you taking your clothes off?"
"You don't remember, do you? I've already injected you with my experimental serum."
"What's it do? I don't feel any diff…". But before he could answer, his eyes gazed upon his new Master's cock, and Tyler assumed his position on his knees. The serum had transformed him into a mindless cockslave whose eyes glazed over, for he knew nothing but obedience and bliss.
"That's, it slave. You will obey everything I tell you whenever you see my cock, and then forget it all when I'm clothed again. And next week, I'll bring in a friend so we can test to see if you are a slave to just my cock, or to any cock."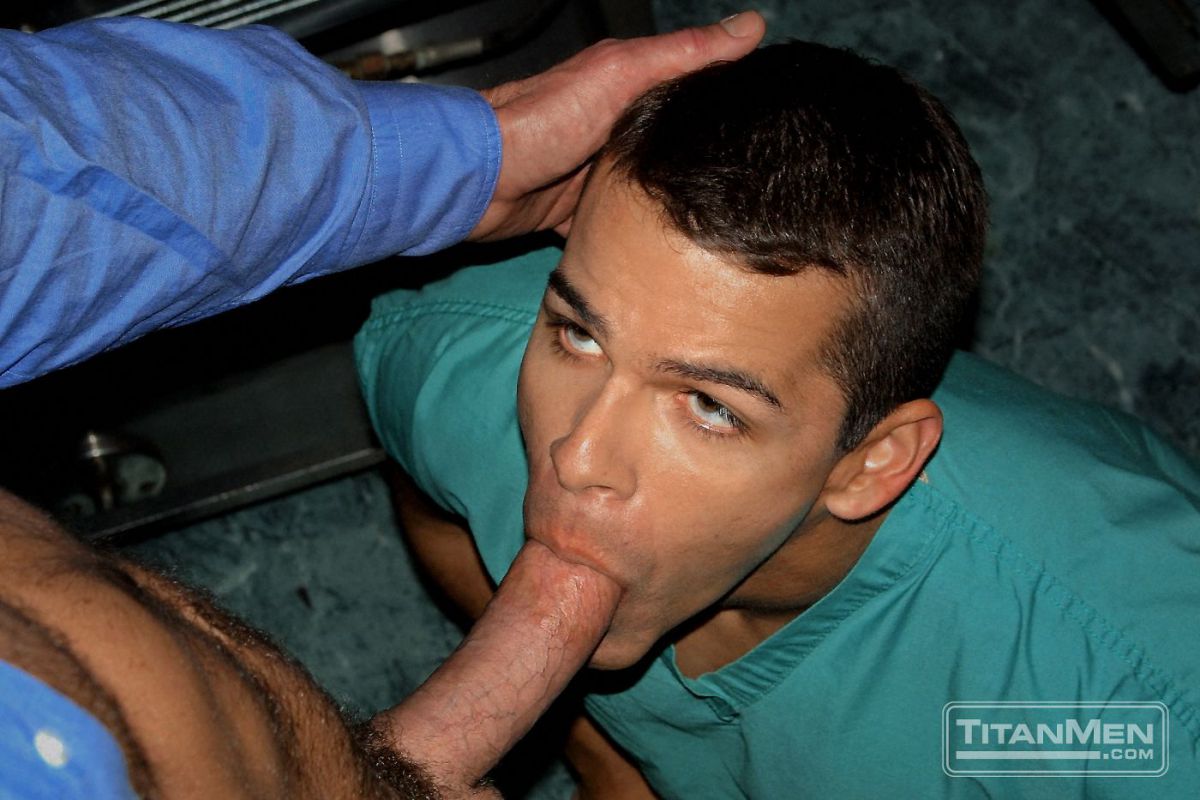 Images courtesy of TitanMen – click here for the original hot videos & more!