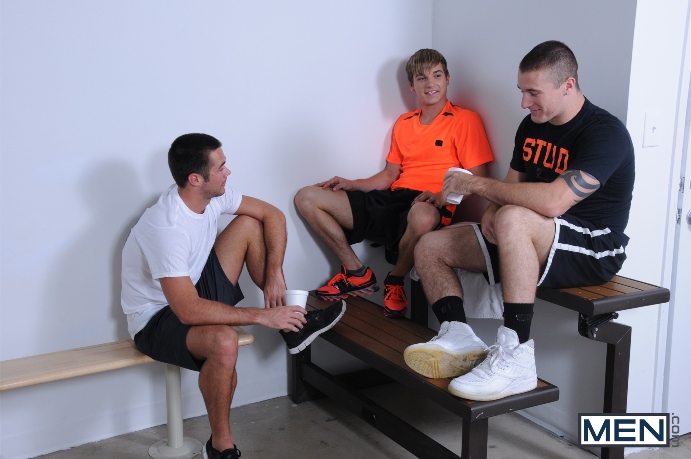 "Man Johnson, you're starting to get some real muscle."
"Nah, it's nothing."
"No man, you're gettin' swole."
"Yeah, what's your secret bro?"
"Here's my gym buds now. I'll show you."
"You guys have been workin' with Coach, right?"
"Yeah man, we're totally jockin' up."
"Well, if you want to bulk up, it's all about getting that testosterone flowing through you.
You just feel Coach's words inside you as you work with your gym buds on getting that pump before you hit the weights."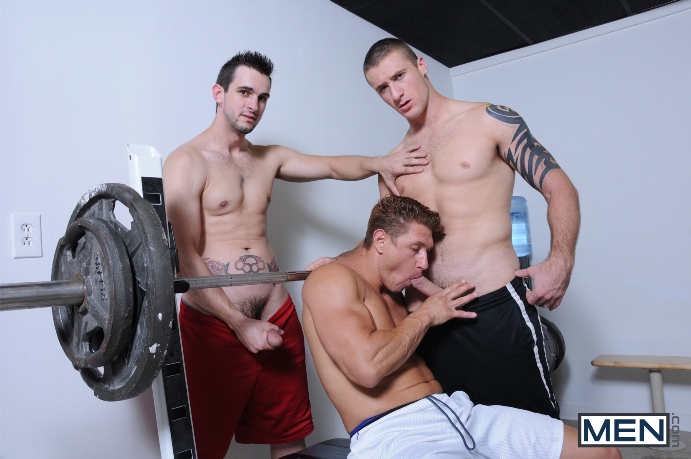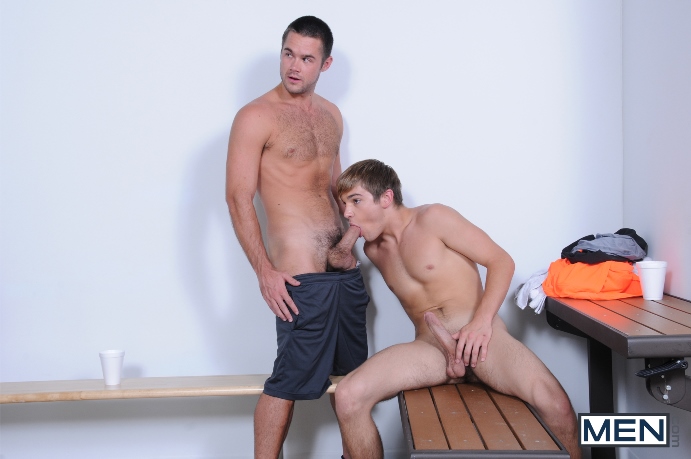 "Like this Johnson?"
"Attaboys. Let's activate fuckin' beast mode!"
"Fuck… I think I'm gonna cum."
"Don't do it man.
We gotta work out first, and then after we'll get that release bros."
"Oh hey Coach, we just had a killer workout. And we both wanna be muscleheads."
It'll take a while for a skinny jock like you to bulk up… but don't worry… I have just the mp3 I can play for you.
"Awesome man! 2015 is gonna be the year of gains!"
–Soon the two jocks were giving in both to the lust and the trance, their eyes glazing over even in the midst of action… thinking about that muscle that'd be so good for flexing and fucking.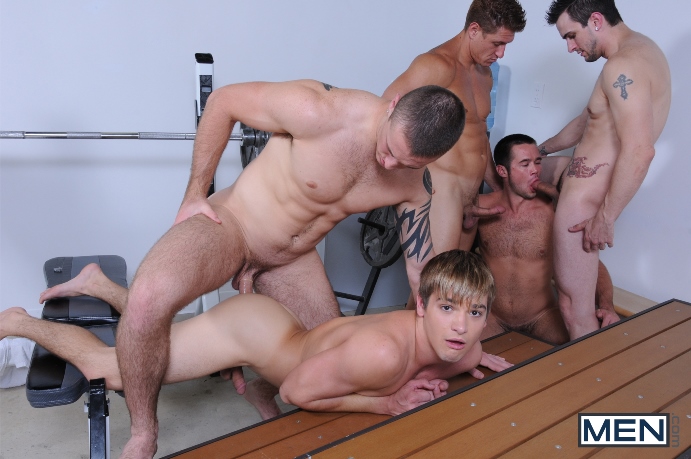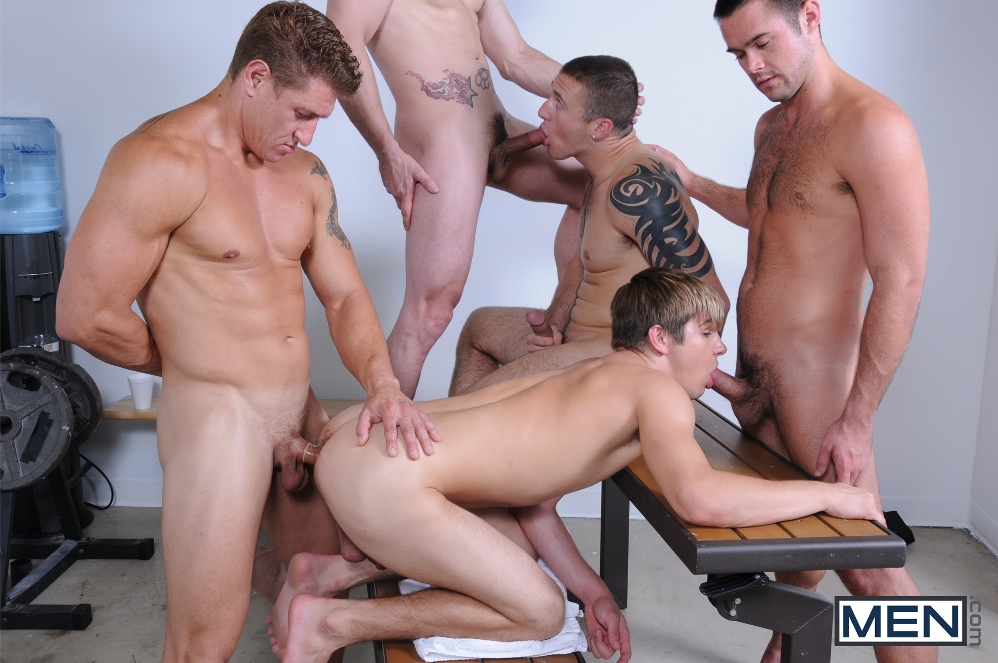 Images courtesy of men.com – click here
to see more of these jocks and muscle buds in hot encounters. Plus don't forget you can get pumped up from my hypnosis with my lower prices still going on across my sites.