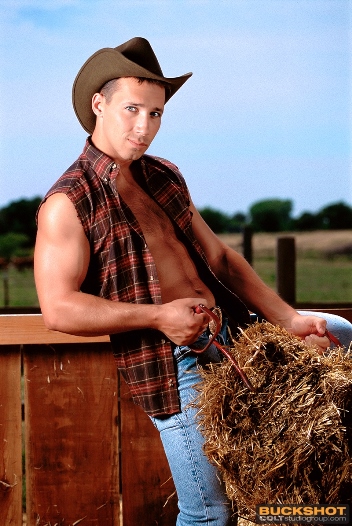 "Coach –
So glad you suggested a summer on the ranch. I never knew lifting bales could be so good for the muscles! I've always had a thing for southern jocks too and find that I'm no longer the weak geek you knew last spring.
My only complaint is how hot it gets down here sometimes, but they don't mind if I strip down to nothing. Well, nothing except the hat & boots I always wear now – reckon I'm becoming a real cowboy!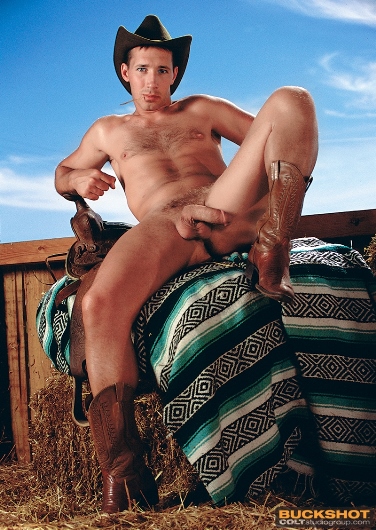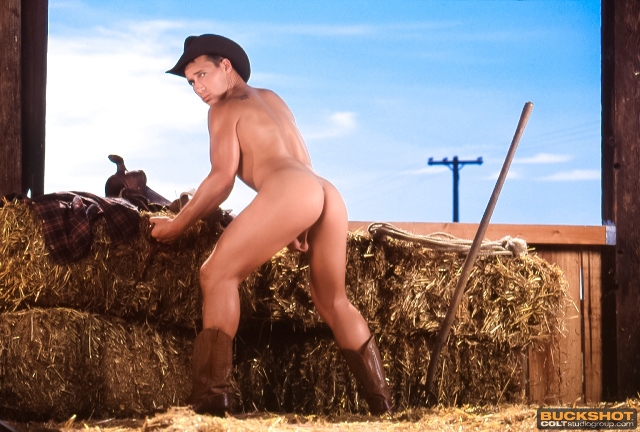 I've also learned a lot about the importance of breeding with a purebred and how to tame & ride wild stallions. I'm sure it will come in handy when I visit you back in the city, for I know now that only a real man like you can breed a young stud like me.
P.S. Pics Enclosed"
See this hot cowboy in action in "Buckleroos Part II" from Buckshot/Colt Studios – Click Here!