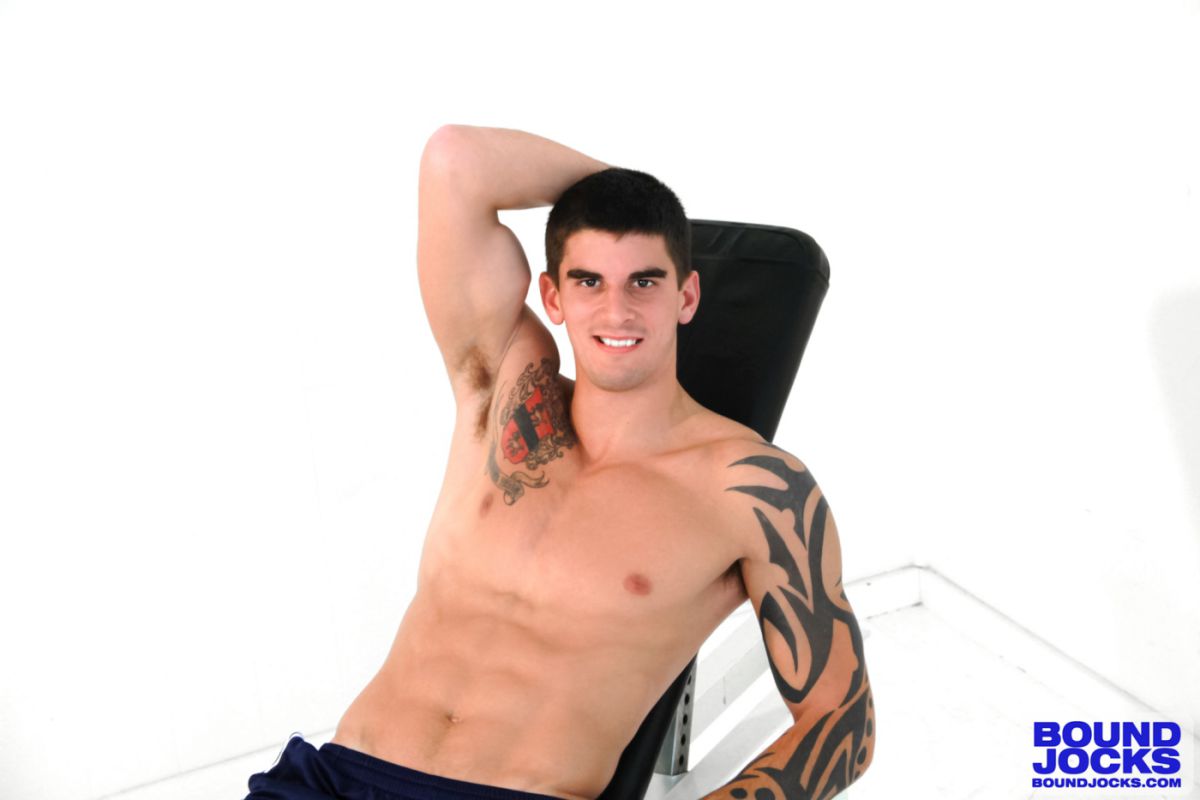 The cocky "skaterboi" (as he liked to think himself) loved to mock the guys in Coach's program. "Fuckin' meatheads, dumb as dirt." But he made the mistake of doing this within earshot of Coach. The punk already had a decent body from those recreational activities, so it wasn't hard for Coach to get him to come to the gym under the guise of a photo shoot. The young man had his eye on a new skateboard that he couldn't wait to try out.
But the camera flashes… he couldn't focus. And why was Coach playing that weird music? Another flash and then everything was a blank. Soon he was bound to a place that he would get to know very well – a weight bench – zoning out to Coach's hypnosis, and about to become the same kind of guy he had loved to mock. The meatheads were going to be his new friends, and that would feel so right…. for he was a meathead.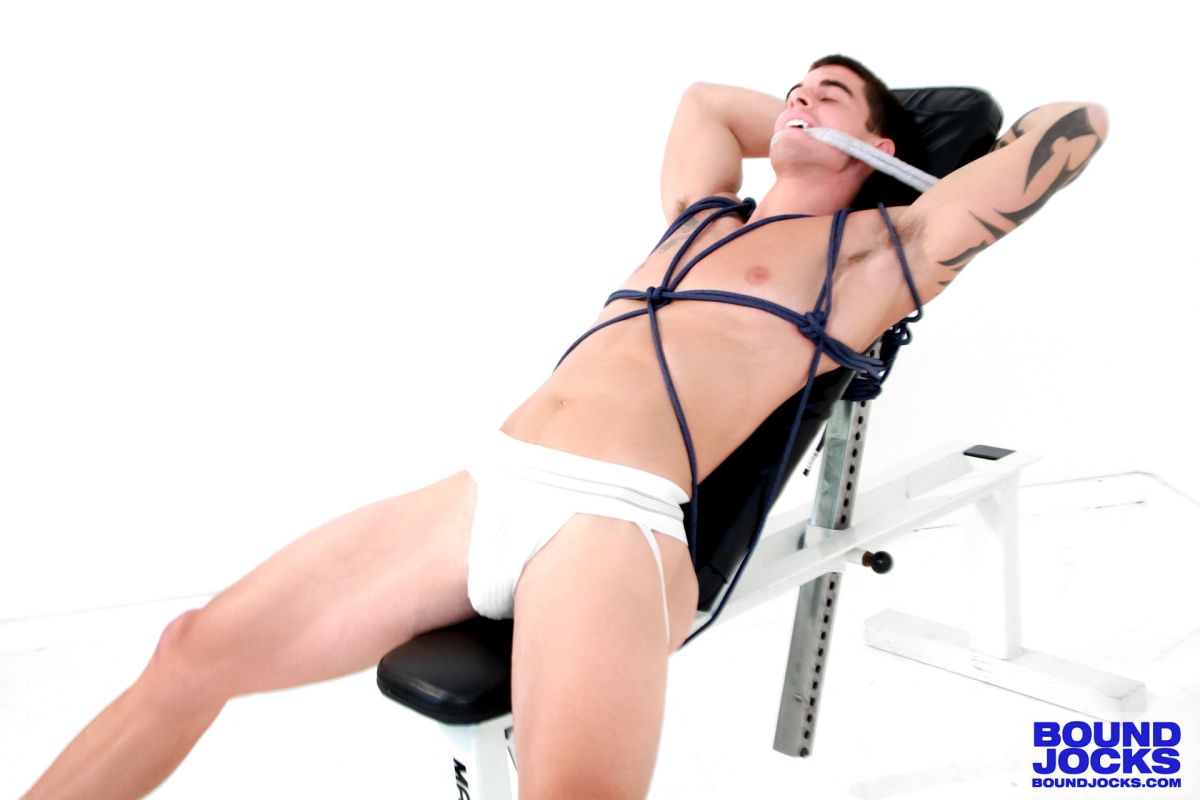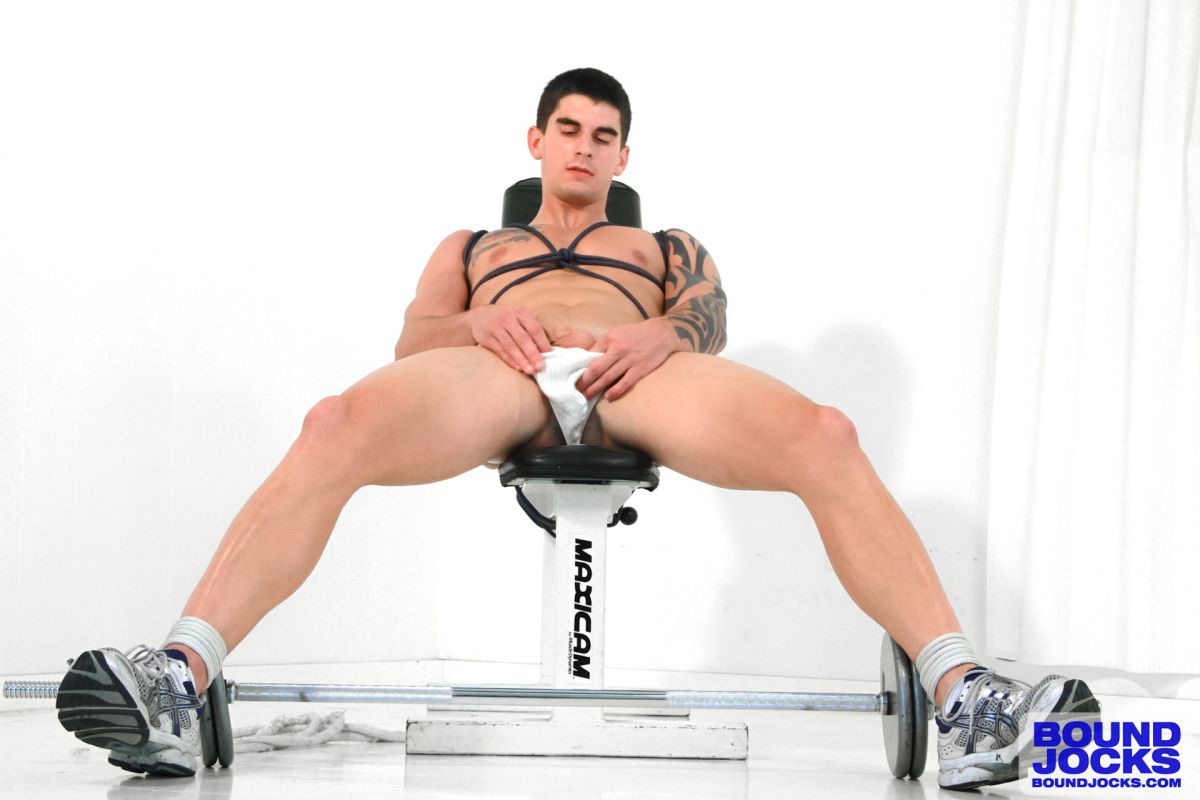 It didn't take long for Coach to snare him, so he loosened the restraints. "That's right. Simply notice how hard your cock is. It loves being here in the gym. It loves the thought of big muscle." And the more Coach spoke, the more the meathead only cared about lifting. As he later watched Coach put his skateboard in the lost-and-found, all he could do was think about how to spend that cash. "Dude, gonna hit up the supplement store. Wanna come with, bro?"
Images courtesy of Bound Jocks – click here to see the hot video of this bound jock!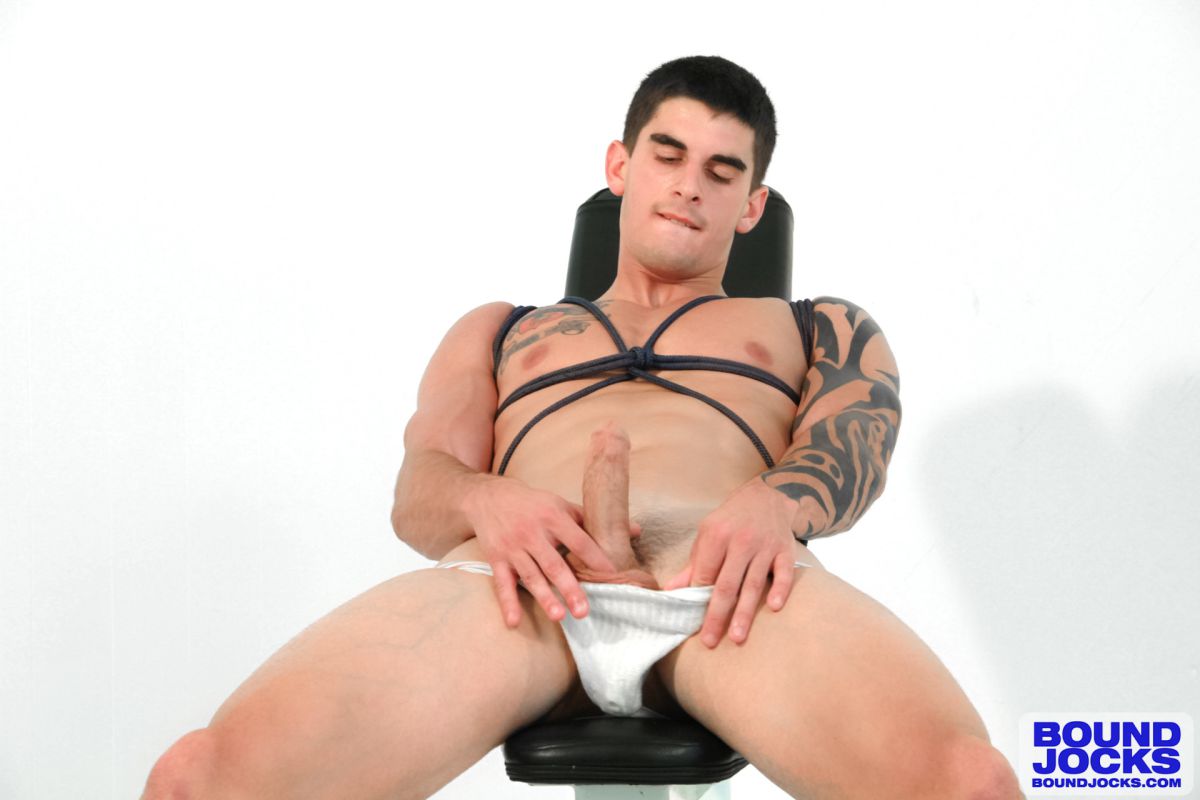 Images & videos are copyrighted by the content providers linked above with text copyrighted by Coach Josh, or by the user in case of user submissions. This site is a participant in affiliate marketing & may profit from links. Captions/stories are for added entertainment purposes only and are NOT endorsed or descriptive of the models, actors, studios, apparel providers, or other linked parties. Stories involve the fantasy of mind control but in no way does this site or anyone associated with this site endorse any action without consent.